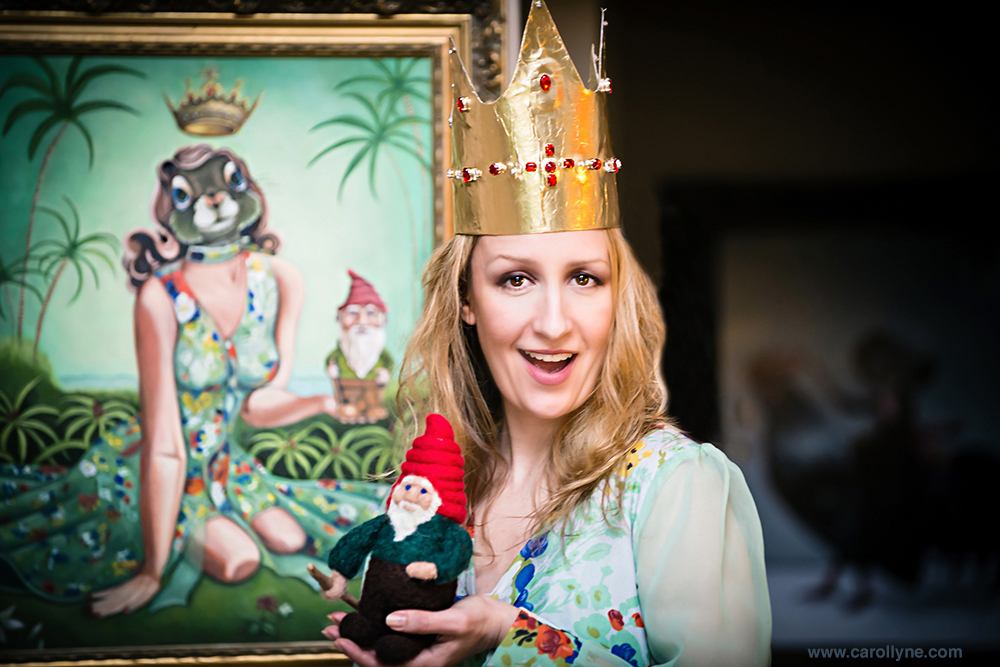 Carollyne Yardley Omnimedia
Carollyne Yardley coined the term Squirrealism to describe her signature style of fine artwork using squirrel faces in paintings, and photographs, to create strange, transgene characters and creatures, living in wonderful worlds. Her work is based on imaginary, characters, misfits and alienation. Or perhaps, an alien nation.
Carollyne Yardley has garnered all levels of press in Canada, featured in The Globe and Mail, The National Post, CTV News, CBC Radio, online weblogs, and the covers of several books and magazines.