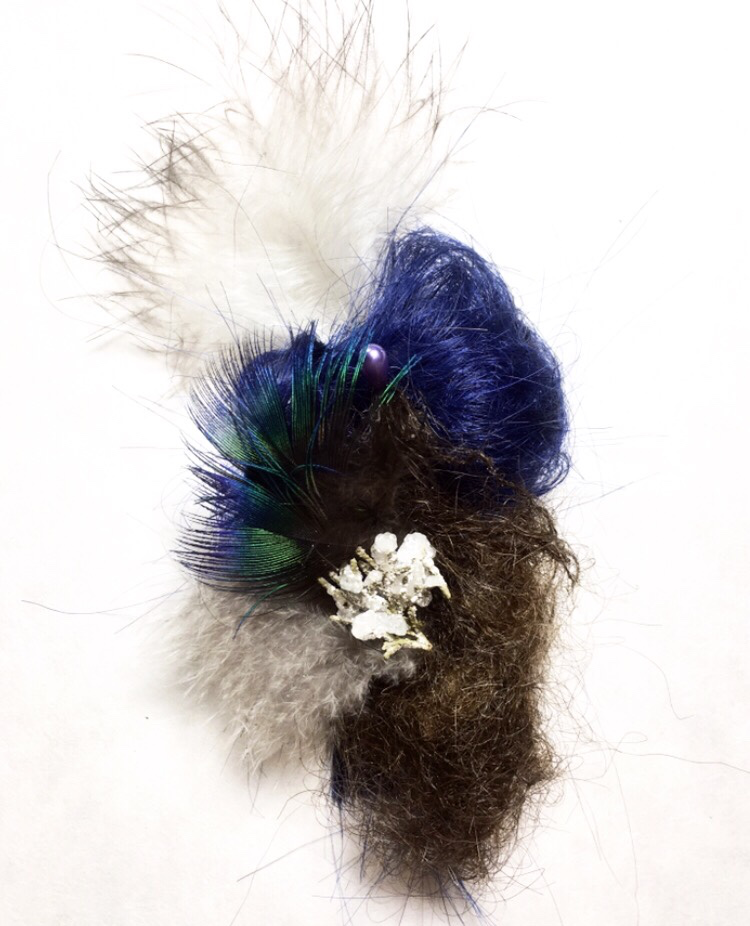 Feathers, human hair, and salt crystals
The peacock feathers for these assemblages were foraged from Beacon Hill Park, Victoria BC. These experiments include dyed blue and red human hair gifted me, plus salt and borax crystals. I'm exploring different ways to visually represent the combination of human and non-human DNA. Salt is used to extract DNA during genome testing or to extract the phenotypes. I wanted to see what the crystallization of different materials could tell me after being dipped into the salt bath.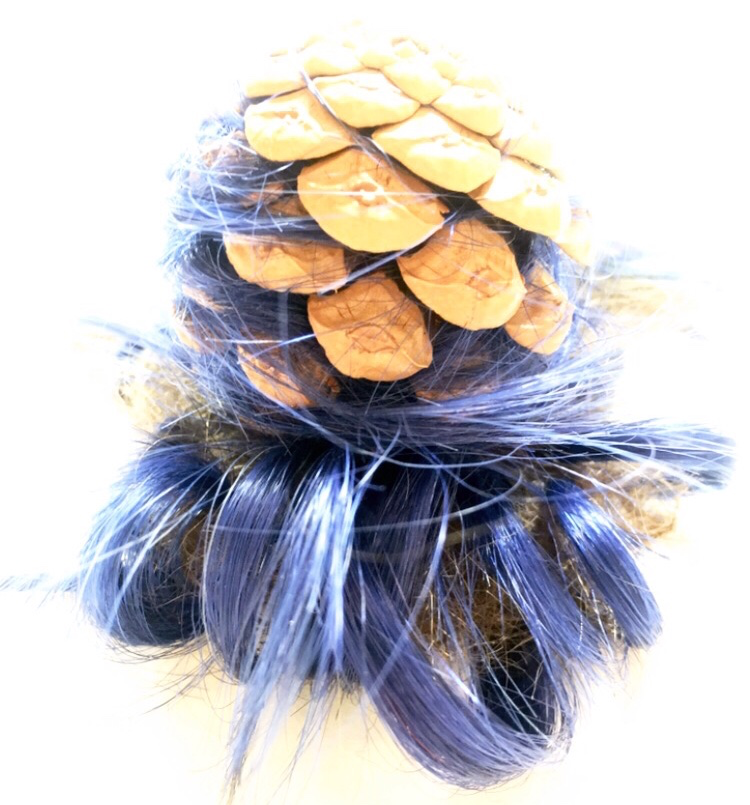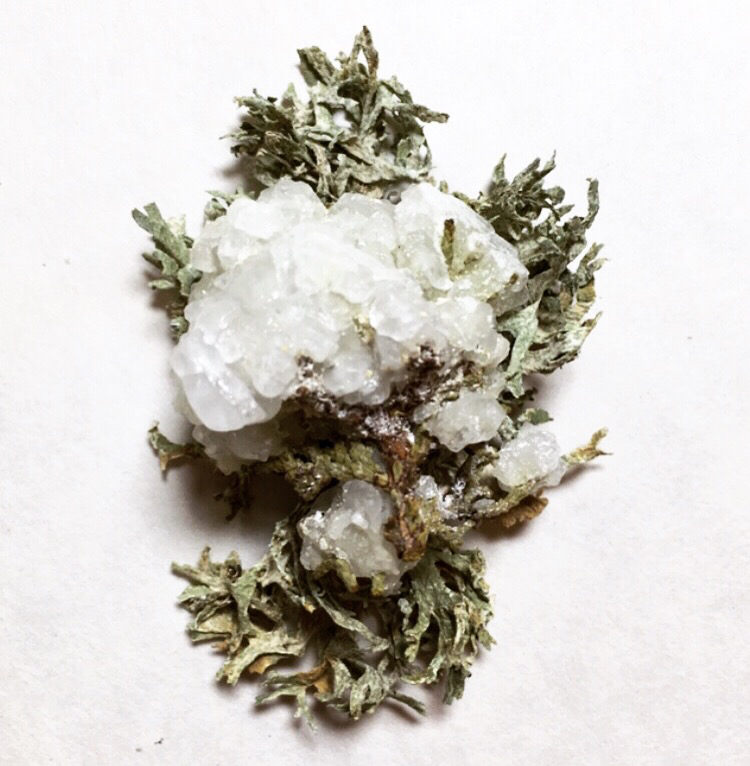 Works Cited
Margulis, Lynn, and Dorion Sagan, Acquiring Genomes: A Theory of the Origins of the Species, Basic Books, New York, 2003.