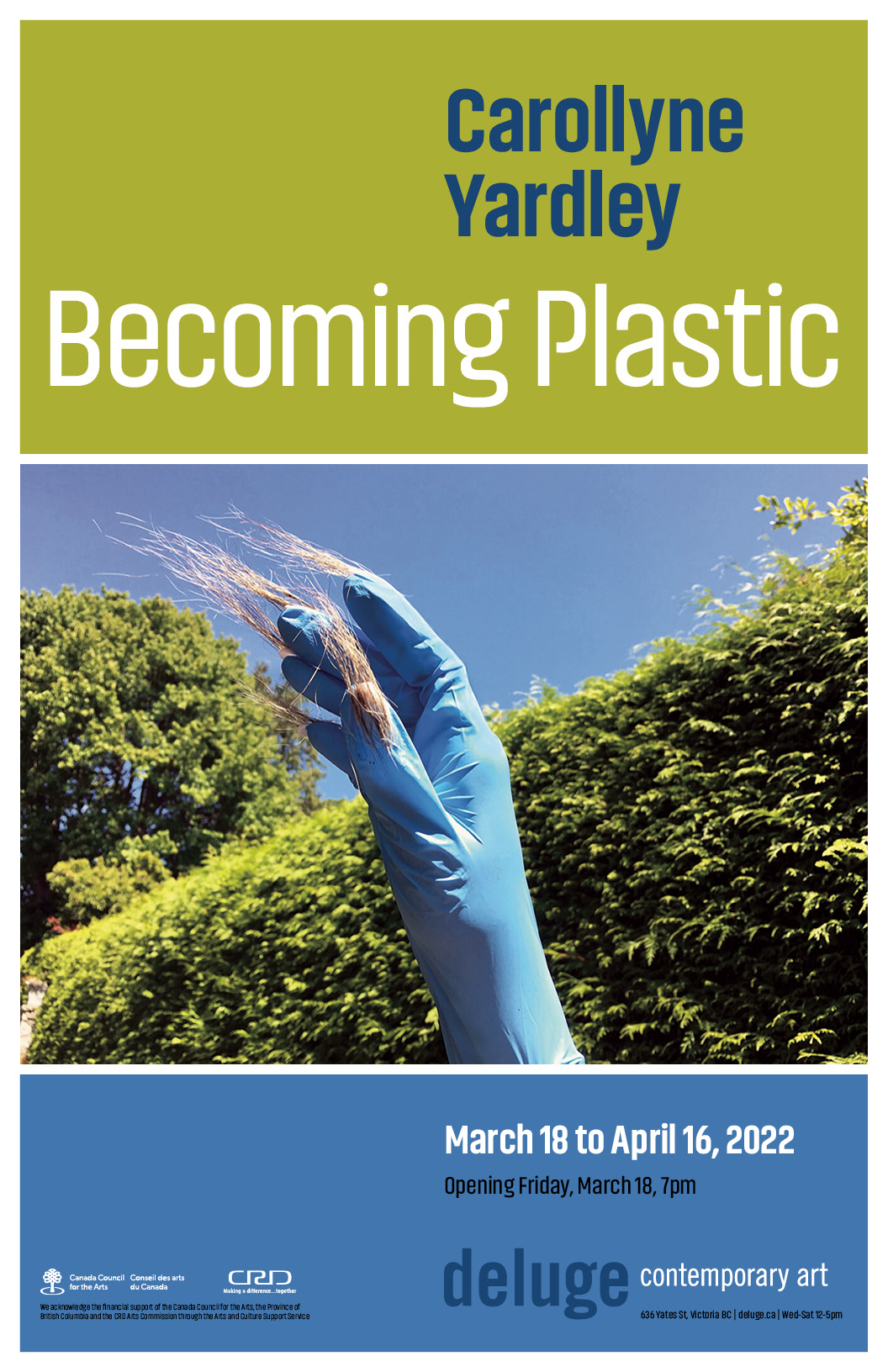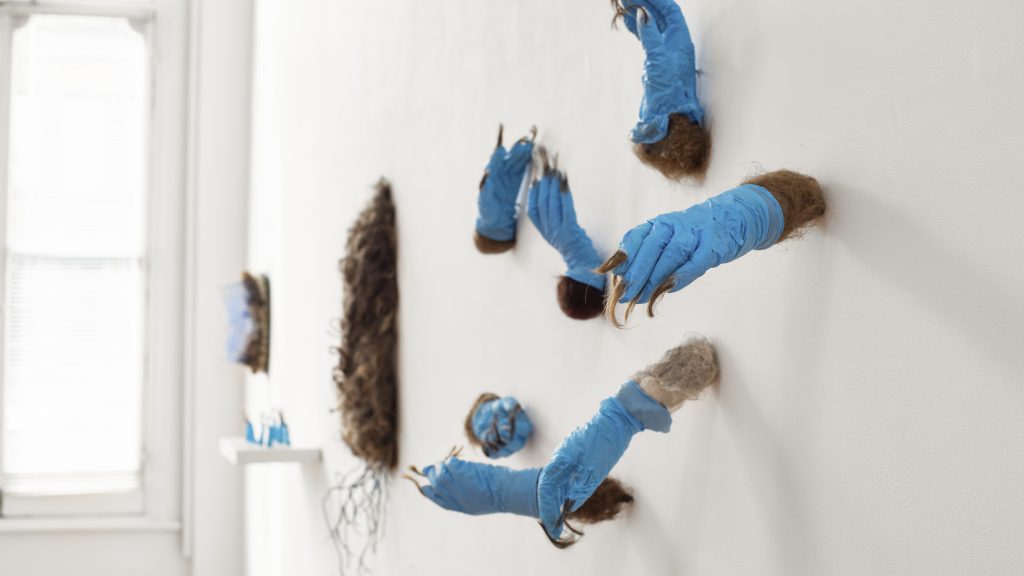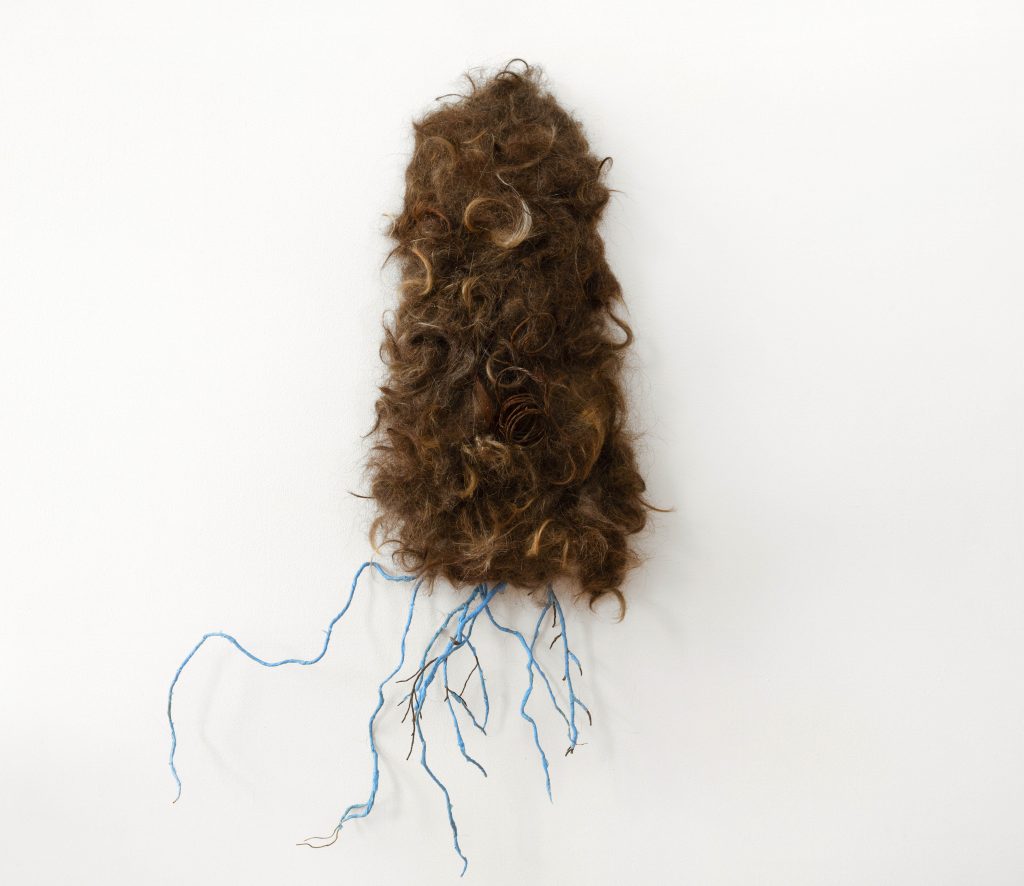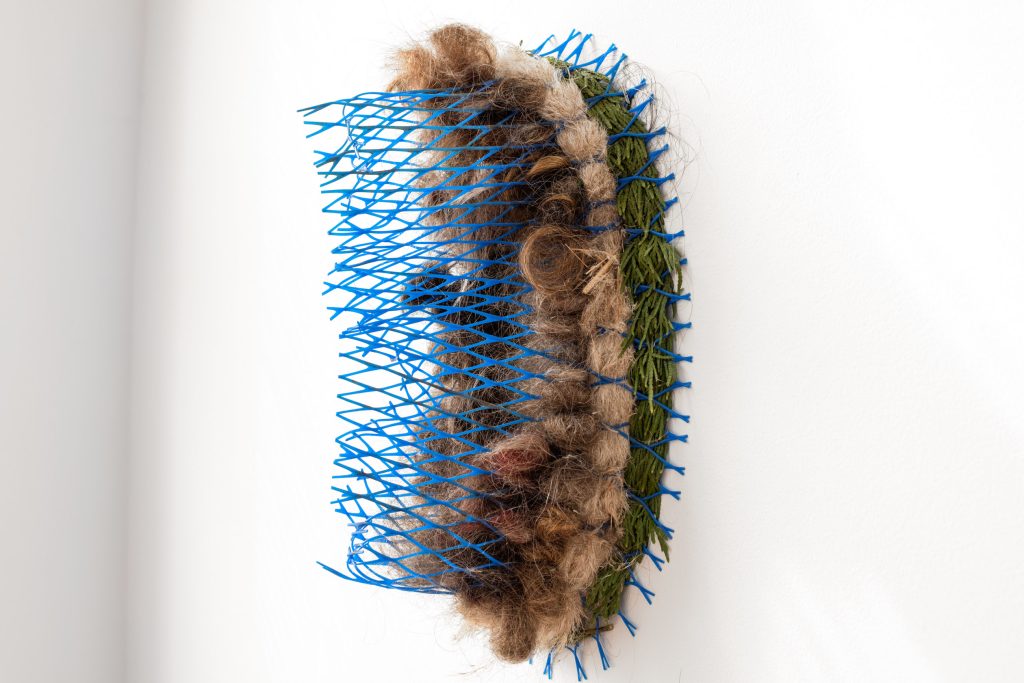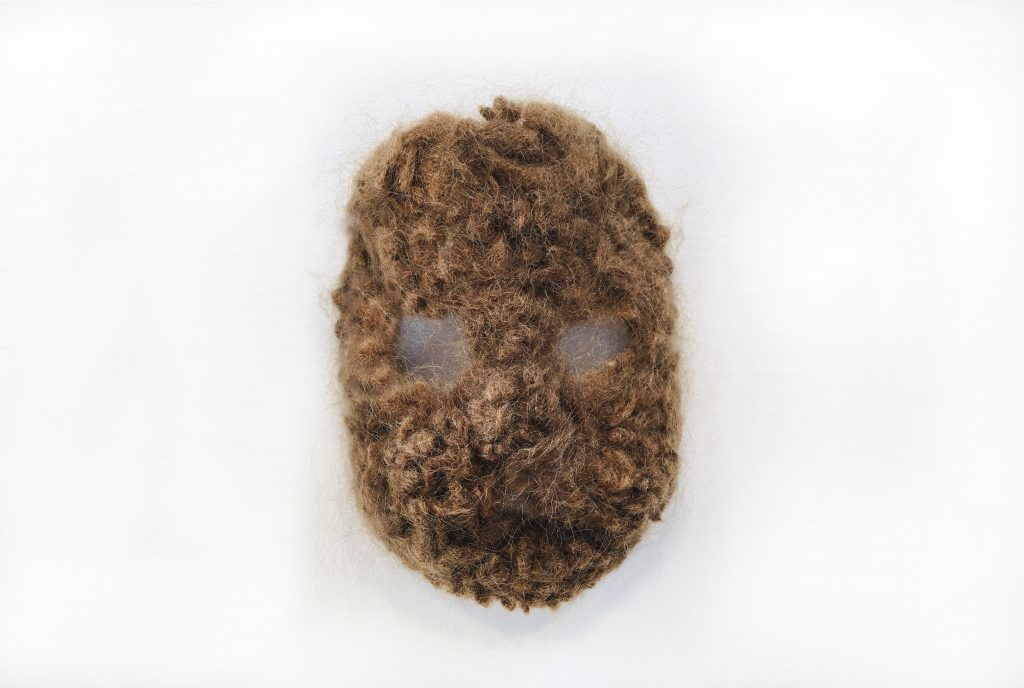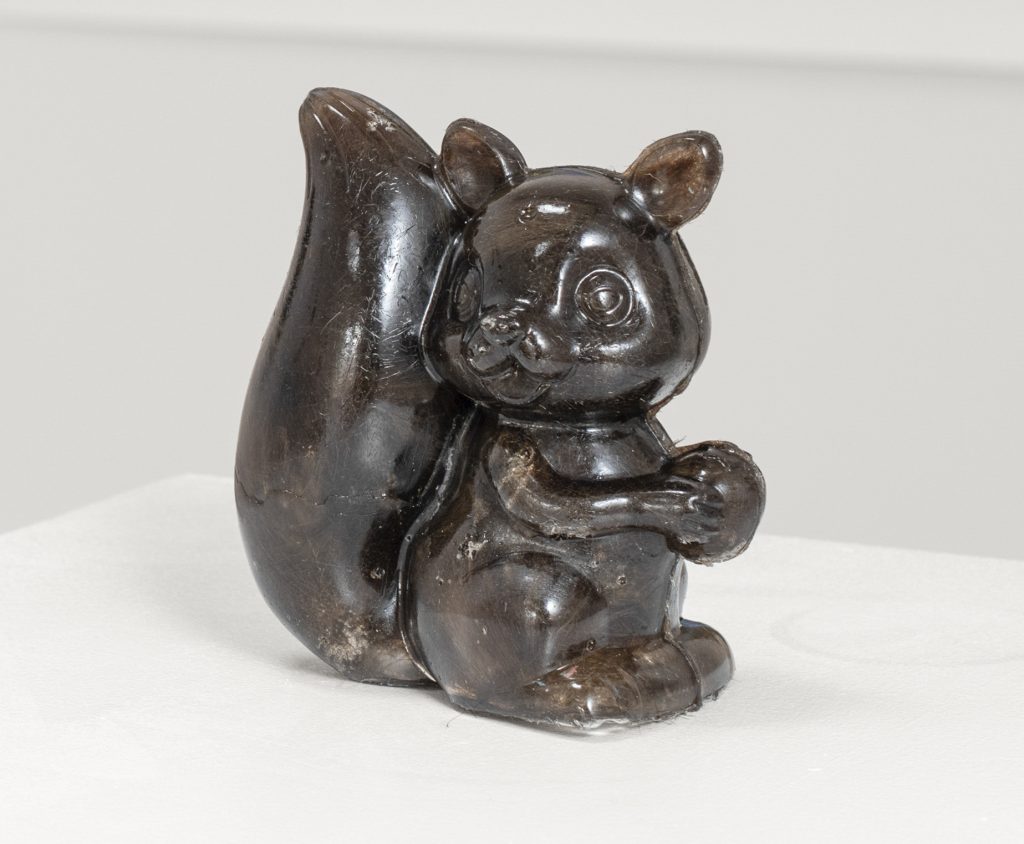 Plastic is ubiquitous. It is in the depths of the oceans and at the highest of mountaintops. It is in the air we breathe and the water we drink. Microplastic pollution is in the stomachs of beluga whales in the Arctic, nests of squirrels in the UK and Canada, and the placenta of the human-animal. Waxworms, dubbed as "plastivores" by researchers, can digest plastic. Becoming Plastic comprises assemblages, photographs and installation that imagines body parts (human and nonhuman) as disembodied components with the potential to re-assemble into social/natural becomings. The selected artworks feature hands in various forms but are rendered uncanny—seemingly growing copious amounts of hair from the nails and skin, wearing distinct blue nitrile gloves. Blue nitrile gloves signify the COVID-19 pandemic while referencing broader anxieties surrounding zoonotic viral transmission and the plural ramifications of toxic medical supplies waste to synanthropes—species that carve out their existence within human-modified environments and are ecologically related to humans. Plastic can also be understood as a clairvoyant medium, helping us to communicate with the remains of long-dead organisms to speculate a future becoming—with all that we touch and are touched by.
My artistic process for this series involved channelling squirrel-like behaviours by foraging for found materials (and seasonally for acorns) in an urban environment to draw attention to the sympoetic relationship between humans and nonhumans. The installation also provokes questions about human animality, co-evolution and multi-species survival.
Carollyne Yardley is an interdisciplinary artist-researcher of Ukrainian-Canadian settler and English-Scottish heritage based on the traditional, ancestral and unceded Coast Salish territory of the Lekwungen and Xwsepsum Nations (lək̓ʷəŋən speaking peoples). She holds an MFA from Emily Carr University of Art + Design and a BA in Art History from the University of Victoria. Her research-creation practice is informed by a years-long relationship with native and introduced urban animals whose territory includes her home. She has presented her work in venues including Fazakas Gallery (Vancouver), Madrona Gallery (Victoria) and has exhibited across Canada in Montréal, Victoria, Vancouver and Toronto, as well as internationally in Seattle. Most recently, her art research has been published in Ecocene: Cappadocia Journal of Environmental Humanities and becoming-Feral, a print and digital publication creatively exploring the relations between humans/other-animals.
Deluge Contemporary Art
636 Yates Street (near Broad)
Victoria BC Canada V8W 1L3
https://deluge.squarespace.com
Winter Exhibition Hours: Wednesday to Saturday, 12 to 5pm