I was invited to participate in Art Beat Vancouver 2015.
ArtBeat Vancouver is a celebration of local art and music to raise funds for Canadian charities. It is an evening-long event that includes a silent art auction, live musical performances, drinks, dancing and an all around good time!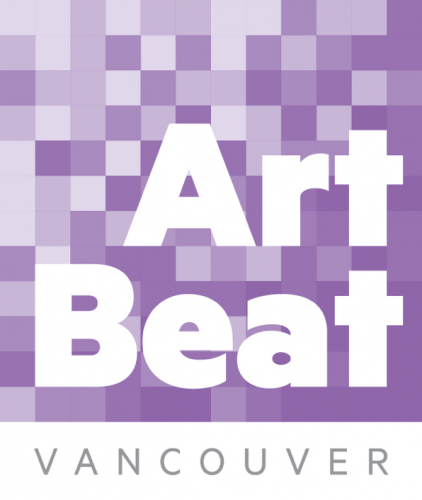 This year's ArtBeat supported Esther's Place, a Vancouver transitional housing facility for women and children fleeing domestic violence. Esther's place provides essential services for recovery and independence. They also be donated 10% of the funds raised to their wonderful founding charity Little Footprints Big Steps.
The event was held on Saturday, July 25th, 2015, The Belkin Residence, Vancouver, BC.
The piece I donated, Banksy Squirrel Character with Mask (which you may recall from #Strangelings exhibit at the Art Gallery of Greater Victoria, Massey Gallery) was purchased by a lovely collector from Vancouver, BC.
The night would not be complete without taking home a great piece of art for myself. I spied at Graeme Berglund with mask and all. He's an exceptionally good painter, and this piece while different than his cityscapes, it just full of texture and masterful brushstrokes.