Since there seems to be an increase in using squirrels for marketing, I thought I'd let you know who I would recognize as part of my cultural art movement called Squirrealism.
Pepto Bismol To-Go Canada
Tommy Tucker and Time Magazine
http://life.time.com/curiosities/a-squirrels-guide-to-fashion/#1 
In the early 1940s, LIFE magazine reported that a Mrs. Mark Bullis of Washington, D.C., had adopted a squirrel "before his eyes were open, when his mother died and left him in a tree" in the Bullis's back yard. Here, in a series of photos by Nina Leen, LIFE.com chronicles the quiet, rodential adventures and sartorial splendor of Tommy Tucker, the orphaned — and, in 1940s America, the celebrated — squirrel.
Sugar Bush Squirrel
http://www.sugarbushsquirrel.com/
Nancy Rose
http://news.nationalpost.com/2013/05/15/nancy-rose-snaps-photos-of-squirrels-interacting-with-miniature-props/ 
What do Saint Squirrel and Pope Pinenuts
Carnivorous Nights at The Bell House in Brooklyn, NY, 2005 have in common?
Archie McPhee
http://geyserofawesome.com/post/45678927704/after-seeing-our-recent-post-about-carollyne
Secret Society Plans Civilized Brunches in Unusual Circumstances
http://laughingsquid.com/a-secret-society-that-plans-civilized-brunches-in-unusual-circumstances/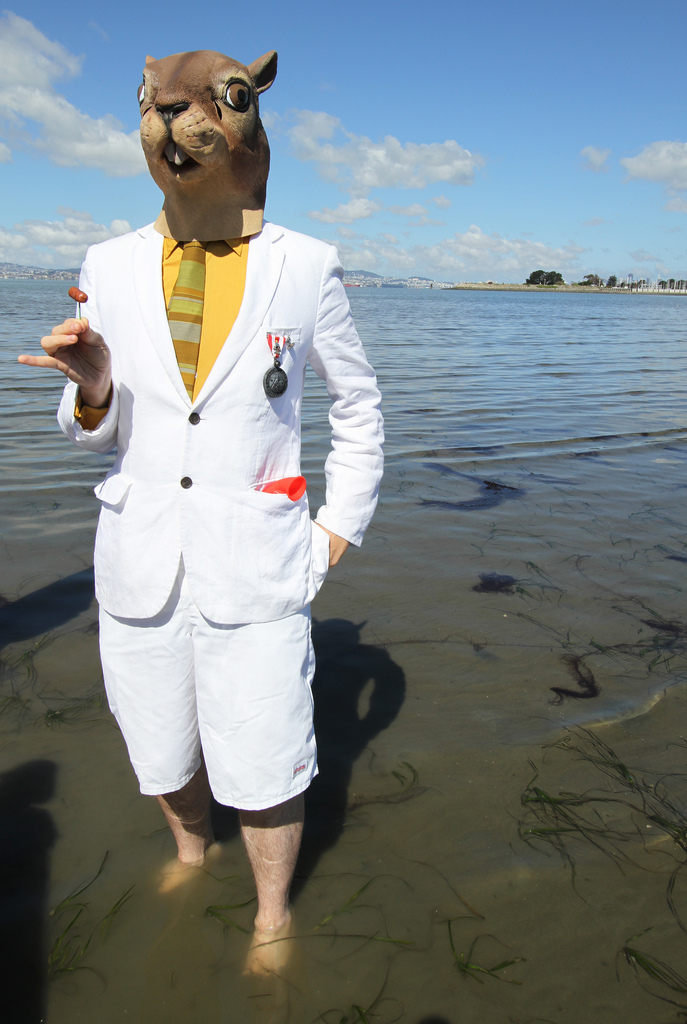 And while I don't have a political opinion about this video, I'm including it cause of the rad squirrel outfit