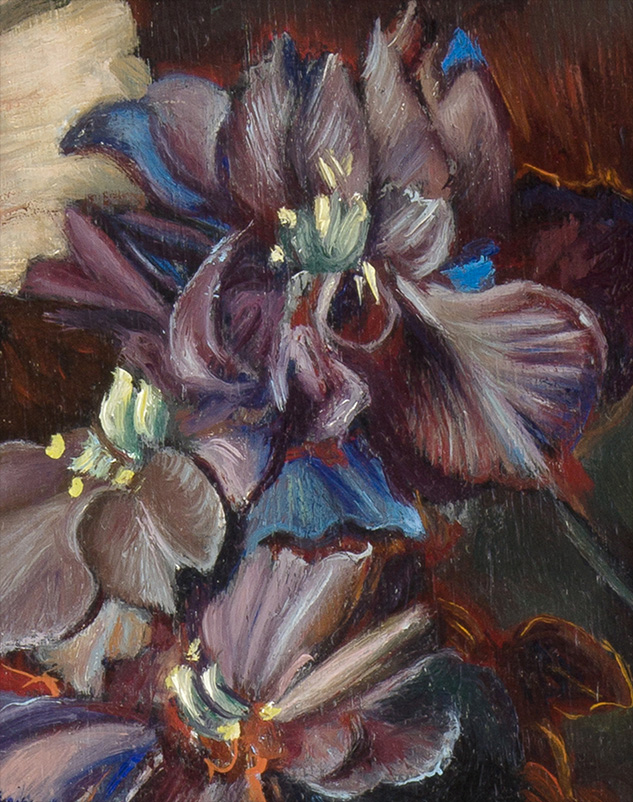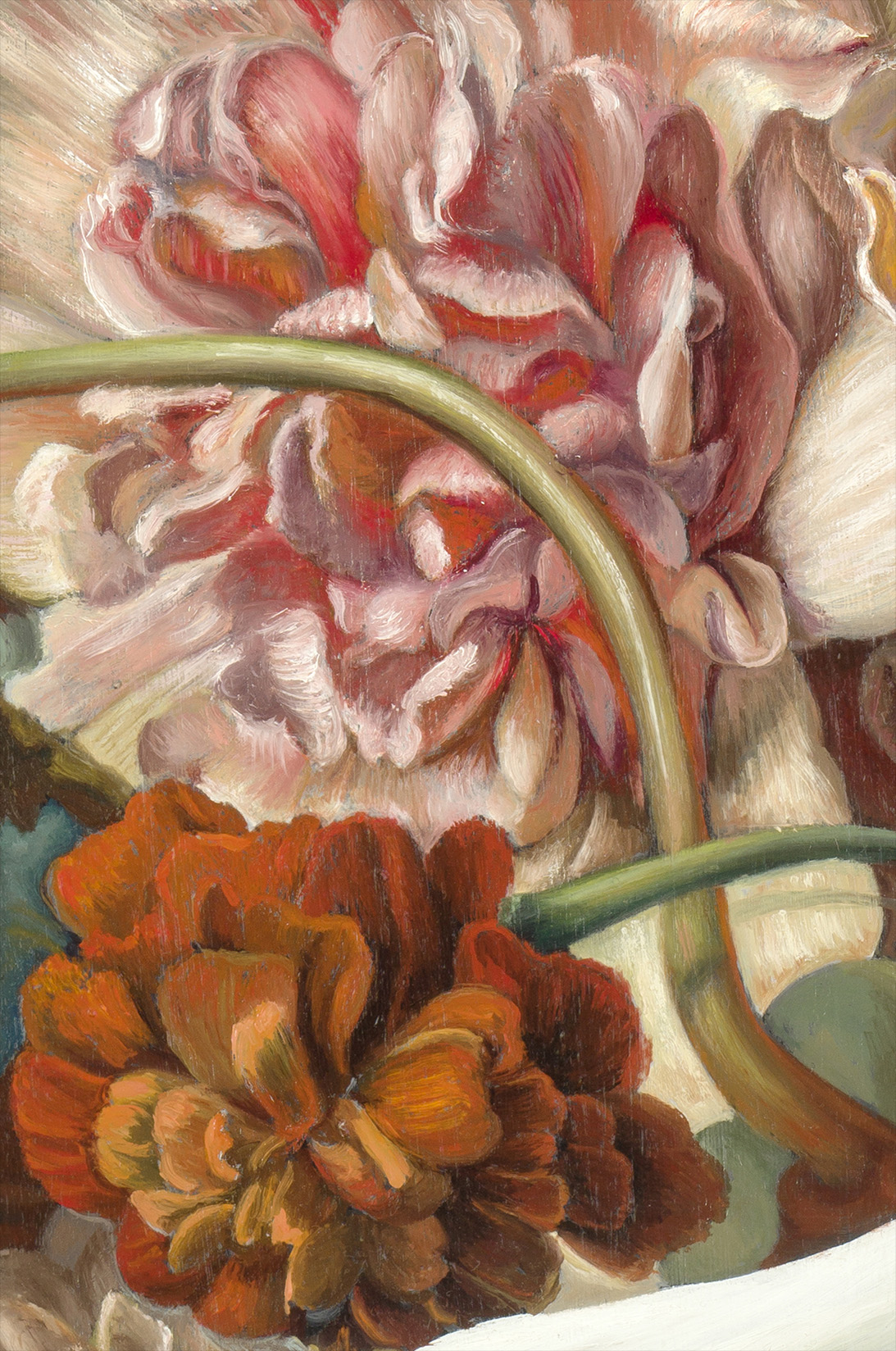 About the painting
Holy Spirit Wears a Dove Mask represents my continued interest in how animals are represented in the history of art.
A literal image of a dove can be found in thousands of religious paintings representing the 'Spirit', 'Holy Spirit', or the 'Holy Ghost' in scenes from the bible. It is typically portrayed in the story about the Annunciation, when the angel Gabriel announces to Mary she is carrying the Christ child.
Additional art research reveals that "Spirit" is also represented in abstract form. For example, by Swedish abstract artist, Hilma af Klint. Her meditative series includes a dove painting with swirling channels of energy, alchemy, and rainbow colours. Hilma's interest in meditation, cosmic energy, and mysticism has allowed her to represent the Spirit as a vibration, or a manifested energy field.
My painting Holy Spirit Wears a Dove Mask relates classical ideals of still life paintings to expressions of love and beauty, and emotion and intuition. The seven colours of the rainbow which represents the seven spheres, or seven Heavens, through which Spirit descends in order to become physical matter is cloaked with the Archie McPhee Dove mask (a contemporary device). The dove/spirit energy that animates out bodies is wearing a "dove mask."