Our Best for Christmas Show & Sale Opens
November 26, 2015 – January 4, 2016 | Massey Gallery (Art Gallery of Greater Victoria)
Open Thursday, November 26, 2015
Join the Art Rental & Sales 20 artists, whose work has consistently sold or rented exceptionally well, for this year's Christmas Show & Sale – opening concurrently with the Gallery Shop's Winter Market on Thursday, November 26th in the mansion and Massey gallery spaces.
Enjoy sponsored admission to all galleries from 5-9PM on Thursday, November 26 courtesy of Larry Wheeler of Scotia Wealth Management.
Two miniature Squirrealism paintings will be available at the Massey Gallery (Art Gallery of Greater Victoria) Christmas Show and Sale (November 26, 2015 – January 04, 2016). They make a great gift for either yourself, or someone you love (insert art lover!). These are the first miniatures I've made in over a year. Please call / visit the Massey Gallery (Art Gallery of Greater Victoria), to acquire one of these gems.
These paintings were inspired by the exhibition 40 Years of Fooling Around with A. Banana at the Art Gallery of Greater Victoria on until January 03, 2016.
Read more here.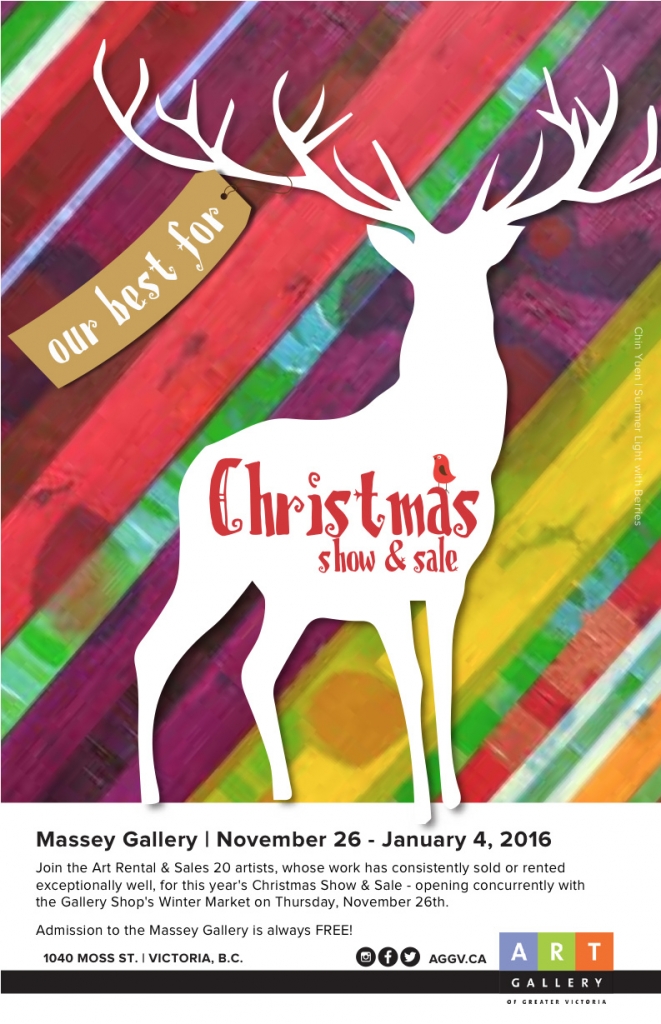 …………………………………………………………………………………………………………………………………………………………………………………………………………………………………………………
A third painting will also be available this holiday season at Winchester Galleries Winter Exhibition.
THE WINTER EXHIBITION
An Exquisite Collection of Small Works.
Winchester Galleries
2260 Oak Bay Avenue
250-595-2777
Step in from the cold, and enjoy the celebratory atmosphere of Winchester Galleries' Second Annual Winter Exhibition, hung dado to cornice in the style of London's Royal Academy of Arts.
November 28 – December 23, 2015
Opening Reception
Saturday, November 28, 2015
11:00 am to 2:00 pm
Follow the band along Oak Bay Avenue to Winchester Galleries…
Marion Siegel and the beloved Yiddish Columbia State Orchestra performs on our plaza, 11:00 am to 2:00 pm.
Plein-air painting by Terry Fenton and Avis Rasmussen.
Hot coffee and Sidney Bakery doughnuts.
Beautiful complimentary gift wrapping and in-town delivery.
Winchester Galleries
2260 Oak Bay Avenue
250-595-2777